The equipment for copper rod manufacturing is an imported CONTIROD line manufactured by Germany's SMS Meer GmbH, the world's largest and top-level manufacturer of complete metallurgical equipments. Meanwhile, the raw material used are imported and domestic premium copper cathodes with CU content reaching 99.996%. The melting furnace and holding furnace are separate and the tolerance of temperature control is within 5 centigrade degree. The oxygen content is controlled under 350PPM, the surface oxidation film being 200-300A and electrical conductivity being over 101%. After ten twists for each side of the copper rods in twisting test, the crack can be controlled within 2mm. Inline defect detection is used to ensure the surface quality of the copper rods. The copper dust content is equal or less than 6g.
Technical standards: in accordance with international standards such as ISO4738, DINI7625, ASTMB49 and China national GB/T3952-2008.
Product: 8mm copper rods
Technical standards: in accordance with China national GB/T3953-2009.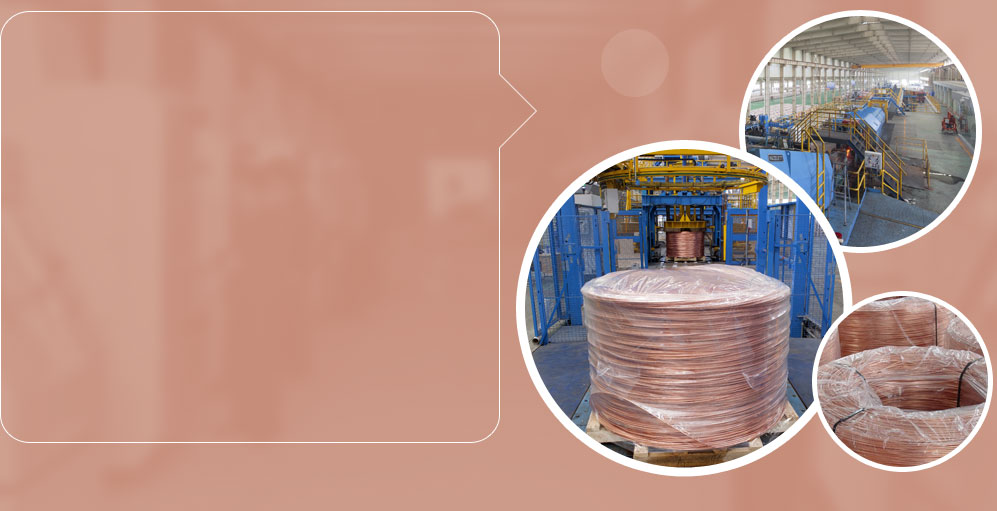 Taking advantage of the business reputation and rich experience of cooperating with financial institutions of Tianda Group, a trade team has been built to do the global trading of copper cathodes and establish long-term and stable trading partnership with world famous enterprises in order to provide copper consuming companies with quick and high-quality services.
Surface Quality:
① The surface of the copper cathodes should be clear and free of external sundries such as sludge, greasy dirt and copper scraps;
② The total area of the green attachments on the surface of the copper cathodes (including the lifting eyes) is less the 1% of the one-side area.
③ If a dark green film is generated by the oxidation on copper cathodes surface due to the effect of damp air, the product should not be deemed as waste product.
④ Petaloid and dendritic grains on the surface and fringe of the copper cathodes are not allowed (repair allowed).
⑤ The total area of the dense round head grains above 5mm on the surface of copper cathodes should not larger than 10% of the one-side area (repair allowed).
Total content of impurity elements (%) ≤0.0065
In conformity with the new version national standard GB/T467-2010 A class copper (Cu-CATH-1)